A friend of mine pointed me in the direction of a .gba for the Japanese version of Hikaru no Go! I tried it out on my normal gameboy emulator and it works great.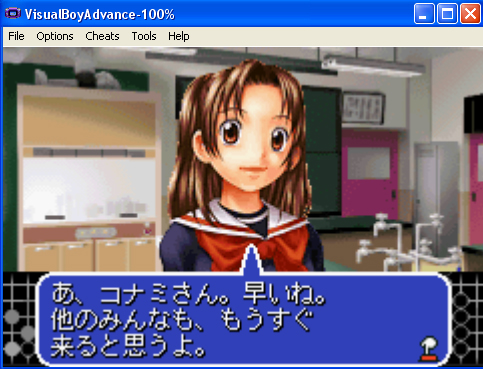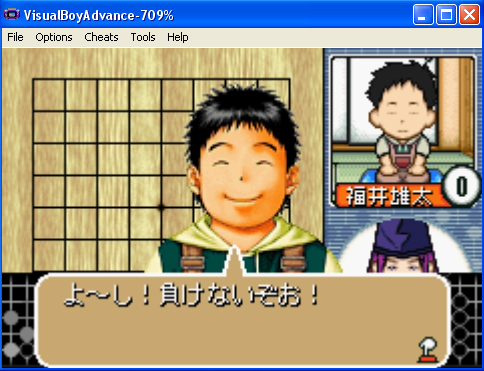 If I persist, it'll be the first Japanese game I'm attempting to play in Japanese. I had tried going through the story mode in Guilty Gears X a few years before, but, alas, it was too hard.
All in all, it's looks a bit harder than pokemon (which I hear only use kana, and would be keen to try too), but not impossible. I started out by making a list of really common words/terms in igo, and expanding on it while I play (adding things that come up again and again).
囲碁 いご igo
碁石  ごいし go stone
碁盤 ごばん go board
碁笥 こけ go bowel
後手  ごと succeeding move
先手 せんて preceeding move
相手 あいて opponent
駄目 だめ useless (territory)
当たり あたり atari
星 ほし star
天元 てんげん center
小目 こもく small eye
眼 まのこ eye
シチョウ ladder
気合い きあい  fighting spirit
追い落とし オイオトシ oiotoshi
正解 せいかい correct
不正解 fusei? incorrect
Tate to yoko (above/below and beside)
守る protect
こうてん point of interest
打つ strike
連絡 contact/connect
黒地 black territory
I can't select the text on the screen, so for kanji I don't know I'm looking them up using jisho.org's kanji by radical.